Sound Effects
We have installed 8 ITCC sound boards and speakers on the layout. We use momentary push buttons to activate these sounds.
Birds are heard in the lumber farming region.
Waterfront sound is located nearby the docks.
A machine foundary sound is located nearby the Fort Indiantown Gap foundry
A babbling brook is located near Lancaster
A coal breaker sound is located near the Girardville Colliery
Machine sounds are located near factories in Reading
Cattle Sounds are located at the meat processing facility in Scranton.
Machine sounds are located near the Bethlehem Steel area.
Two wall warts power eight ITCC sound modules scattered around the layout. (A track doubling as a programming track is controlled by the toggle DPDT switch in the upper left.)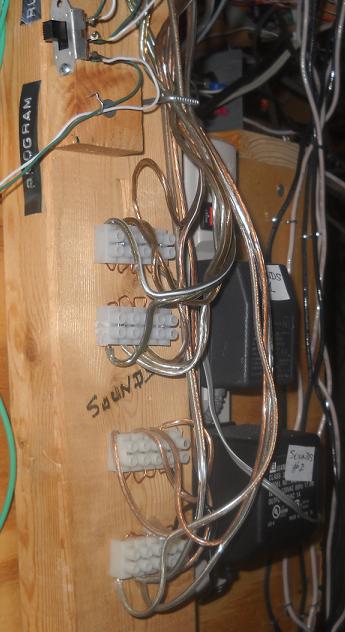 Typical sound installation. ITCC circuit board driving speaker (2") in enclosure./p>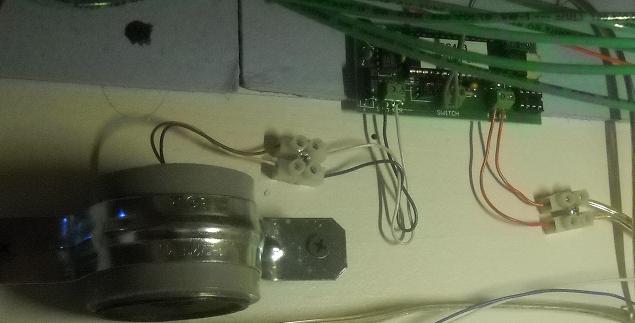 Typical Sound circuit unit and dedicated 4" speaker in enclosure.