Keystone Industry History

Several of the industries modeled in the Keystone Division have had significant impact on the nation and state of Pennsylvania. Some are small, local businesses which few know about outside their immediate location but were crucial to sustaining a population in the regions modeled. Others are well known major corporations that have production or distribution centers nearby the locales modeled.
Some of these Industries, in approximate chronological establishment order, are:
---
Anthracite coal is a hard, compact variety of mineral coal that has a high luster. It has the highest carbon count and contains the fewest impurities of all coals. Anthracite is the most metamorphosed type of coal in which the carbon content is between 92% and 98%. Anthracite ignites with difficulty and burns with a short, blue, and smokeless flame.
Anthracite may be considered to be a transition stage between ordinary bituminous and graphite, produced by the more or less complete elimination of the volatile constituents of the former, and it is found most abundantly in areas that have been subjected to considerable earth-movements, such as the flanks of great mountain ranges. Anthracite is a product of metamorphism and is associated with metamorphic rocks, just as bituminous is associated with sedimentary rocks. For example, the compressed layers of anthracite that are deep mined in the folded (metamorphic) Appalachian Mountains of the Coal Region of northeastern Pennsylvania are extensions of the layers of bituminous coal that are strip mined on the (sedimentary) Allegheny Plateau of Kentucky an West Virginia, and Western Pennsylvania.
In the United States, anthracite coal history began in 1790 in Pottsville, Pennsylvania, with the discovery of coal made by the hunter Necho Allen in what is now known as the Coal Region. Legend has it that Allen fell asleep at the base of Broad Mountain and woke to the sight of a large fire because his campfire had ignited an outcropping of anthracite coal.
From the late 1800s until the 1950s, anthracite was the most popular fuel for heating homes and other buildings in the northern United States, until it was supplanted first by oil burning systems and more recently by natural gas systems as well. Many large public buildings, like schools, were heated with anthracite-burning furnaces through the 1980s.
Current anthracite production averages around 5 million tons per year.
The principal use of anthracite today is for a domestic fuel in either hand-fired stoves or automatic stoker furnaces. It delivers high energy per its weight and burns cleanly with little soot, making it ideal for this purpose. Its high value makes it prohibitively expensive for power plant use. Other uses include the fine particles used as filter media, and as an ingredient in charcoal briquettes.
Anthracite is processed into different sizes by what is commonly referred to as a breaker. The large coal is raised from the mine and passed through breakers with toothed rolls to reduce the lumps to smaller pieces. The smaller pieces are separated into different sizes by a system of graduated sieves, placed in descending order. Sizing is necessary for different types of stoves and furnaces.
An important application has been developed in the extended use of internal combustion motors driven by the so-called "mixed", "poor", "semi-water" or "Dowson gas" produced by the gasification of anthracite with air and a small proportion of steam. This is probably the most economical method of obtaining power known; with an engine as small as 15 horse-power the expenditure of fuel is at the rate of only 1 lb. per horse-power hour, and with larger engines it is proportionately less.
In June 2008, anthracite was US$150/short ton wholesale. Retail price in 2015 was about $400 per ton.
Mining of Anthracite coal continues to this day in eastern Pennsylvania, and contributes up to 1% to the gross state product of the state. Over 2,000 people were employed in the mining of anthracite coal in 1995. Most of the mining currently involves reclaiming coal from slag heaps (waste piles from past coal mining) nearby closed mines. Some underground anthracite coal is also being mined. As petroleum and natural gas get more expensive, anthracite coal is growing in its importance as an energy source.
The largest fields of anthracite coal in the United States are found in northeastern Pennsylvania, where there are 7 billion short tons of minable reserves.
Surface mining and deep underground mining are the two basic methods of mining. The choice of mining method depends primarily on depth of burial, density of the overburden and thickness of the coal seam. Seams relatively close to the surface, at depths less than approximately 180 feet (55 m), are usually surface mined. Coals that occur at depths of 180 to 300 feet (91 m) are usually deep mined but, in some cases, surface mining techniques can be used. For example, some western U.S. coals that occur at depths in excess of 200 feet (61 m) are mined by open pit methods, due to thickness of the seam (60-90 feet). Coals occurring below 300 feet (91 m) are usually deep mined.
---
Most coal seams are too deep underground for opencast mining and require underground mining, which method currently accounts for about 60% of world coal production. In deep mining, the room and pillar or board and pillar method progresses along the seam, while pillars and timber are left standing to support the mine roof. Once room and pillar mines have been developed to a stopping point (limited by geology, ventilation, or economics), a supplementary version of room and pillar mining, termed second mining or retreat mining, is commonly started. Miners remove the coal in the pillars, thereby recovering as much coal from the coal seam as possible. A work area involved in pillar extraction is called a pillar section. Modern pillar sections use remote-controlled equipment, including large hydraulic mobile roof-supports, which can prevent cave-ins until the miners and their equipment have left a work area. The mobile roof supports are similar to a large dining-room table, but with hydraulic jacks for legs. After the large pillars of coal have been mined away, the mobile roof support's legs shorten and it is withdrawn to a safe area. The mine roof typically collapses once the mobile roof supports leave an area.
There are five principal methods of underground mining:
Longwall mining accounts for about 50% of underground production. The longwall shearer has a face of 1,000 feet (300 m) or more. It is a sophisticated machine with a rotating drum that moves mechanically back and forth across a wide coal seam. The loosened coal falls on to a pan line that takes the coal to the conveyor belt for removal from the work area. Longwall systems have their own hydraulic roof supports which advance with the machine as mining progresses. As the longwall mining equipment moves forward, overlying rock that is no longer supported by coal is allowed to fall behind the operation in a controlled manner. The supports make possible high levels of production and safety. Sensors detect how much coal remains in the seam while robotic controls enhance efficiency. Longwall systems allow a 60-to-100% coal recovery rate when surrounding geology allows their use. Once the coal is removed, usually 75 percent of the section, the roof is allowed to collapse in a safe manner.

Continuous mining utilizes a machine with a large rotating steel drum equipped with tungsten carbide teeth that scrape coal from the seam. Operating in a "room and pillar" (also known as "bord and pillar") system—where the mine is divided into a series of 20-to-30 foot "rooms" or work areas cut into the coalbed—it can mine as much as five tons of coal a minute, more than a non-mechanized miner of the 1920s would produce in an entire day. Continuous miners account for about 45% of underground coal production. Conveyors transport the removed coal from the seam. Remote-controlled continuous miners are used to work in a variety of difficult seams and conditions, and robotic versions controlled by computers are becoming increasingly common.

Blast mining or conventional mining, is an older practice that uses explosives such as dynamite to break up the coal seam, after which the coal is gathered and loaded on to shuttle cars or conveyors for removal to a central loading area. This process consists of a series of operations that begins with "cutting" the coalbed so it will break easily when blasted with explosives. This type of mining accounts for less than 5% of total underground production in the U.S. today.

Shortwall mining, a method currently accounting for less than 1% of deep coal production, involves the use of a continuous mining machine with movable roof supports, similar to longwall. The continuous miner shears coal panels 150-200 feet wide and more than a half-mile long, having regard to factors such as geological strata.

Retreat mining is a method in which the pillars or coal ribs used to hold up the mine roof are extracted; allowing the mine roof to collapse as the mining works back towards the entrance. This is one of the most dangerous forms of mining owing to imperfect predictability of when the ceiling will collapse and possibly crush or trap workers in the mine.
We model a deep coal mine near Sunbury, PA. Coal produced by this mine is exported via the Philadelphia port. A unit train regularly delivers this coal to the port. Occasionally coal is delivered to the Electric Generation Plant in Titusville.
Photo of Sunbury Coal Plant loading coal cars: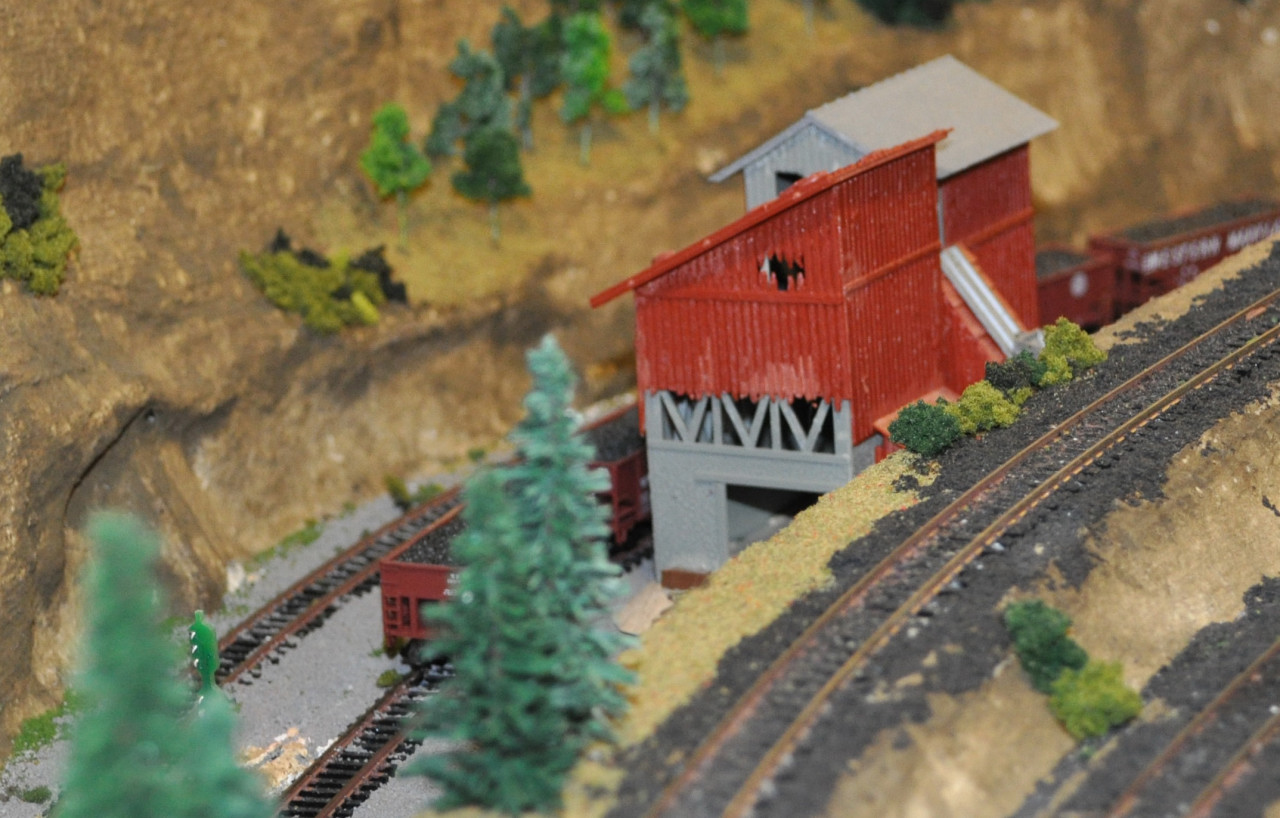 We also model a deep mine and colliery in Girardville.
Photo of Bulk Coal ship at Delaware River Port:
---
Anthracite Coal - Strip Mining
When coal seams are near the surface, it may be economical to extract the coal using open cut (also referred to as open cast, open pit, or strip) mining methods. Open cast coal mining recovers a greater proportion of the coal deposit than underground methods, as more of the coal seams in the strata may be exploited. Large Open Cast mines can cover an area of many square kilometers and use very large pieces of equipment. This equipment can include the following: Draglines which operate by removing the overburden, power shovels, large trucks in which transport overburden and coal, bucket wheel excavators, and conveyors.
In this mining method, explosives are first use in order to break through the surface of the mining area. The coal is then removed by draglines or by shovel and truck. Once the coal seam is exposed, it is drilled, fractured and thoroughly mined in strips. The coal is then loaded on to large trucks or conveyors for transport to either the coal preparation plant or direct to where it will be used
The Keystone Division layout models strip or surface mining near Girardville, PA. The so-called 'Mammoth' coal vein reportedly runs under this town. A number of 'wildcat' mines dot the hills which form the valley where this town lies.
Girardville is a borough in Schuylkill County, Pennsylvania, 58 miles (93 km) northwest of Reading. Anthracite coal deposits are in the region. Coal-mining provided employment and incomes for many of the 3,666 people who lived there in 1900. In 1910, 4,396 individuals called it home. The population was 1,742 at the 2000 census. It was founded in 1832 and is named after Stephen Girard of Philadelphia who purchased large land holdings in and around the town. It was incorporated as a borough in 1872. It is known to many in Schuylkill County as "Gun-Town", for reasons unknown.
Model of strip mine near Girardville. Yes those are chunks of real anthracite coal from the 'coal region' of Pennsylvania. The Mammoth vein was just dynamited for harvesting!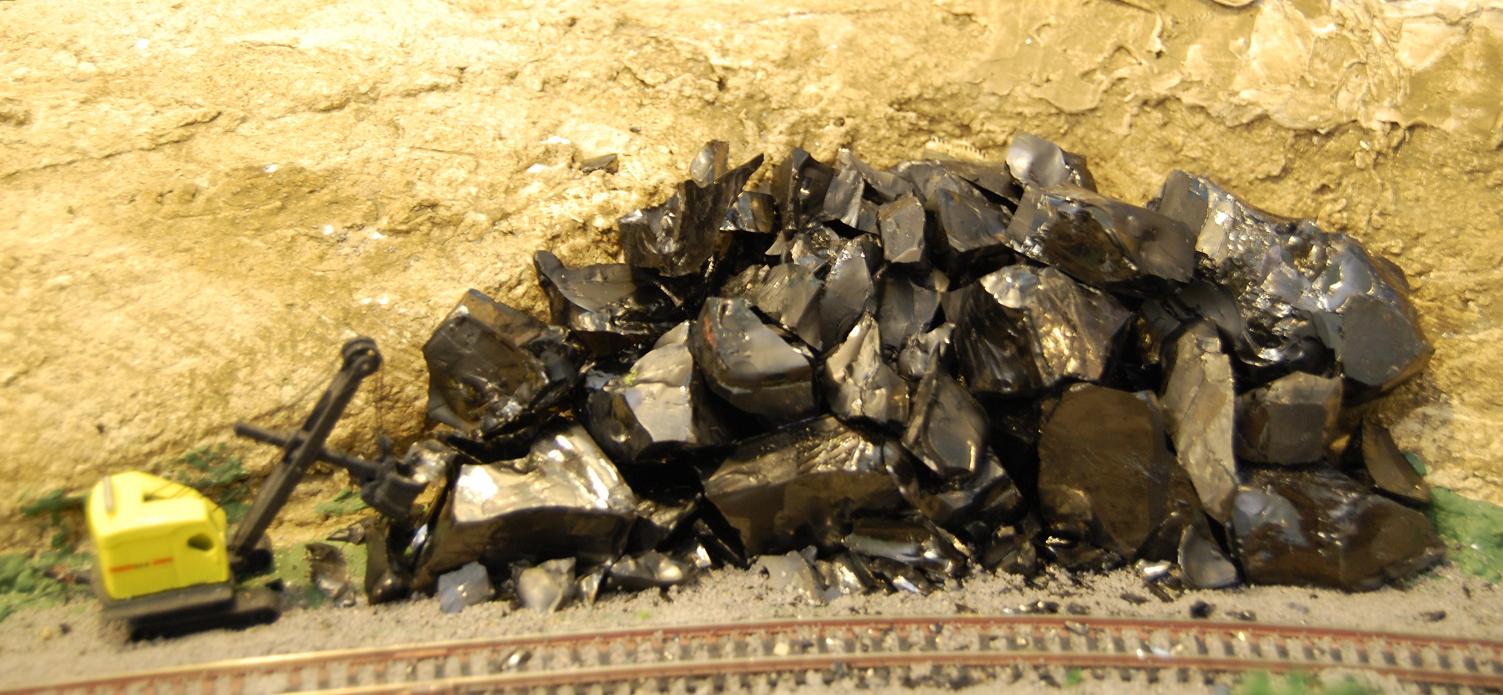 Photo of typical 'wild cat' or 'bootleg' mine near Girardville"
Photo of coal delivery to the Electric Generation plant near Titusville:
---
In 1850, the Williamsport region of Pennsylvania was the logging capital of the United States. Logging farms often required a branch railroad with a switchback track pattern to bring the logs to market. Typically a small engine pulling a single car was required to bring logs down a steep grade to a staging track.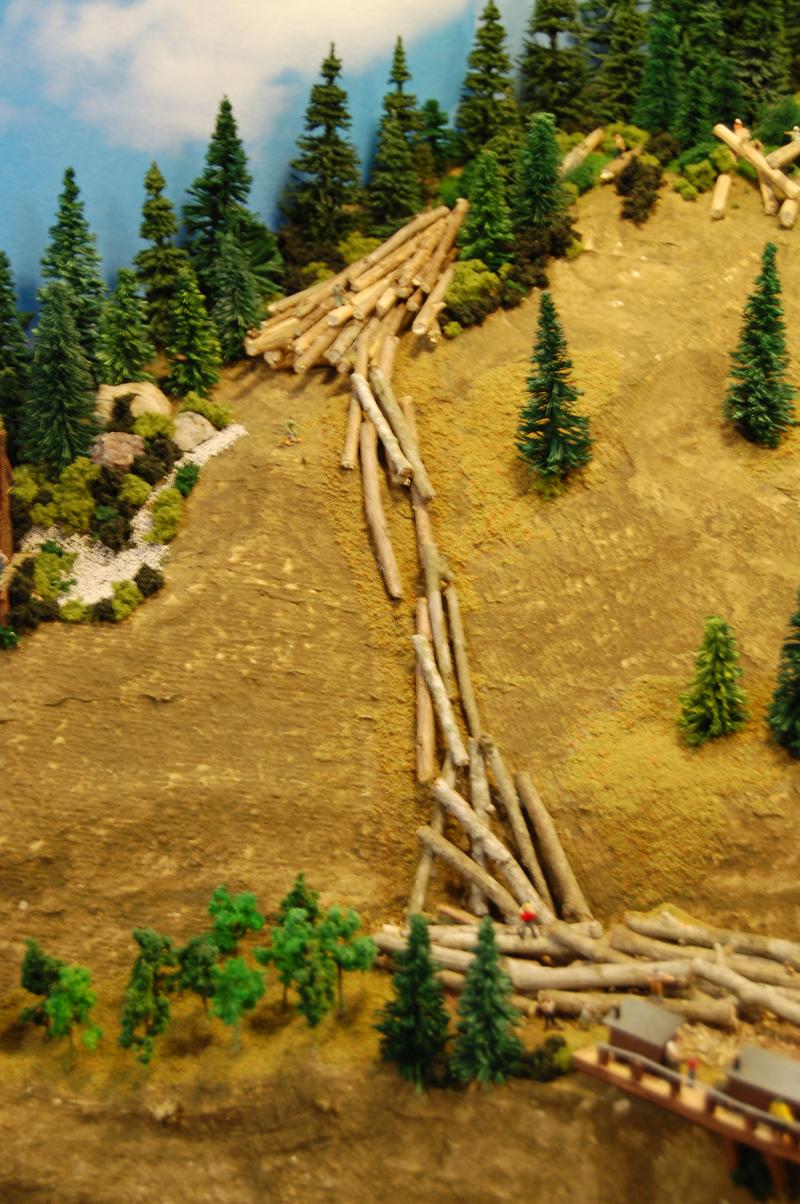 Here is the Yeagertown logging camp.
This is the Yeagertown Switchback track. A modest 2% grade rather than the steeper 10% prototype grade is used!

A shay locomotive, typical of that used on the Yeagertown Railway in the early 1900's, is displayed.
The following pictures present our lumber farming operation.
Some history of the Yeagertown switchback railroad that we are modeling on the Keystone Division:
By 1900, hundreds of logging railroads criss-crossed the mountains of Pennsylvania. Most came into existence to supply the many coal mines in Pennsylvania with wood beams which can prop up the mine's shaftways. Mr. Adam J. Gotshall, from Shamokin, PA, operated several logging operations to supply beams for Pennsylvania mines. Gotshall's last operation was on property east of Yeagertown. He built a narrow-gauge 42" railroad from a siding along the PRR Milroy branch in Yeagertown up to his timberlands, a distance of four to five miles. The track had a heavy grade estimated to be about 10% and included a switchback and a safety switch.

At Yeagertown, a small sawmill, log transfer facilities, company houses and an enginehouse for a small Shay engine were built. The locomotive was a two truck class "A" Shay, construction #965, originally built in 1904, and weighed 15 tons. Eventually, however, the automobile became too attractive an alternative. In 1935, the railroad was closed

---
Williamsport was incorporated as a borough on March 1, 1806, and as a city on January 15, 1866. The city is the original home of Little League Baseball, founded in 1939 as a three-team league. The Little League World Series complex is currently based in South Williamsport and the Series itself is held in August.
Who doesn't love the Little League? But did you know the founder was Lion Carl Stotz and that Lions helped popularize Little League for decades since Little League's founding in 1939! Volunteerism is at that center of Lions and Little League. If you ever get to Williamsport Pennsylvania, home of the World Series of Little League, visit the Little League Stadium and its marble statue of Lion Carl Stotz.
In the late 1800s Williamsport was known as "The Lumber Capital of the World" because of its thriving lumber industry. It also was the birthplace of the national newspaper Grit in 1882. Williamsport once had more millionaires per-capita than anywhere in the world. The area's local high school, the Williamsport Area High School, uses "The Millionaires" as its mascot.
Williamsport is well-known for the Lycoming aircraft engines which is a division of Avco Corporation and a subsidiary of Textron. Brodart, a library supplies company, is also based in Williamsport. Shop-Vac is headquartered in the Newberry section of Williamsport and manufactures wet/dry vacuums and accessories for consumer, industrial, commercial and contractor uses. Overhead Garage Door is also located in Newberry. Bethlehem Wire Rope,[12] a 46-acre (190,000 m2) manufacturing complex in Williamsport, with over 620,000 square feet (58,000 m2) under roof, is the single largest wire rope manufacturing facility in North America.
We model the Williamsport Lumber Company in recognition of the importance of this industry to Pennsylvania and the United States over a century ago.
Photo of the track siding where logs arrive from the Yeagertown Timber farm and where finished lumber products depart for the Container Port in Philadelphia and various industries:
Freshly cut logs are fed into the rough sawing plant.
Rough sawn lumber is then brought into the lumber finishing and drying facility
Finished lumber is railed to the Container Port for export.

Some logs are treated with creosote and delivered to the Pennsylvania Power & Light (PPL) pole depot in Frackville.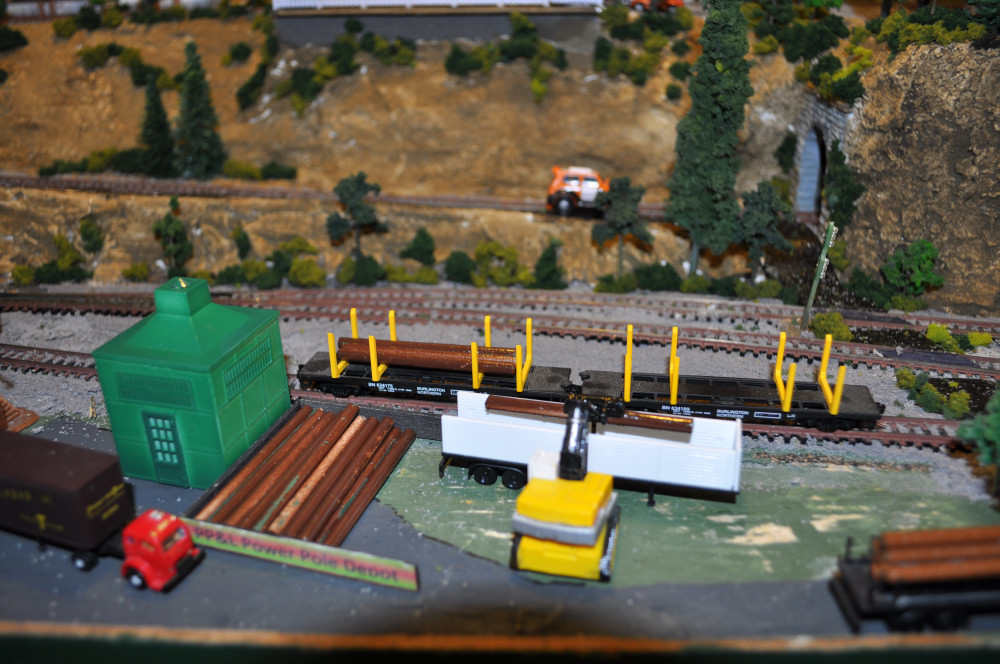 ---
Yuengling - America's Oldest Brewery

Since 1829, D.G. Yuengling & Son, Inc. of Pottsville, Pennsylvania has produced a complete line of fine brewed products to satisfy the most discerning tastes of beer connoisseurs. For over 175 years each recipe has called for both American six row and imported two row barley malt along with a combination of Cluster and Cascade hops. Coupled with longer aging times, each of these craft-brewed beers offers its own unique appearance, aroma, taste, and mouthfeel. This home town brewer has the distinction of being a regional brewery without sacrificing flavor to appeal to the masses.
As Dick Yuengling, Jr. 5th Generation President and Owner, D.G. Yuengling & Son states on their web page:
"I would like to share the great pride we have in being recognized as America's Oldest Brewery. Founded in 1829 by my great-great grandfather David G. Yuengling, we are a family owned company, now spanning over 180 years of continuous operation.
Through five generations we have remained unique among breweries, distinguished by its culture, heritage, traditions, and portfolio of brands. Now the sixth generation is actively learning the business from the ground floor up.
I would like to thank our consumers, retailers, wholesalers, and employees who are the cornerstone to our brewery. You have become a part of the extended Yuengling family and each of you has become an integral part of our continuing success.
Whether you are raising a glass of Yuengling for the first time or have been a lifelong fan, I thank you for your support of America's Oldest Brewery. I invite you to discover more about our unique company.
Cheers,
Dick "
Pottsville constitutes the East end of the Keystone Division's point to point run. All conductors, engineers and other crew are invited to inbibe with a 'cold one' when they arrive in Pottsville. Yuengling beer is shipped by rail to all major stops on the Keystone Division.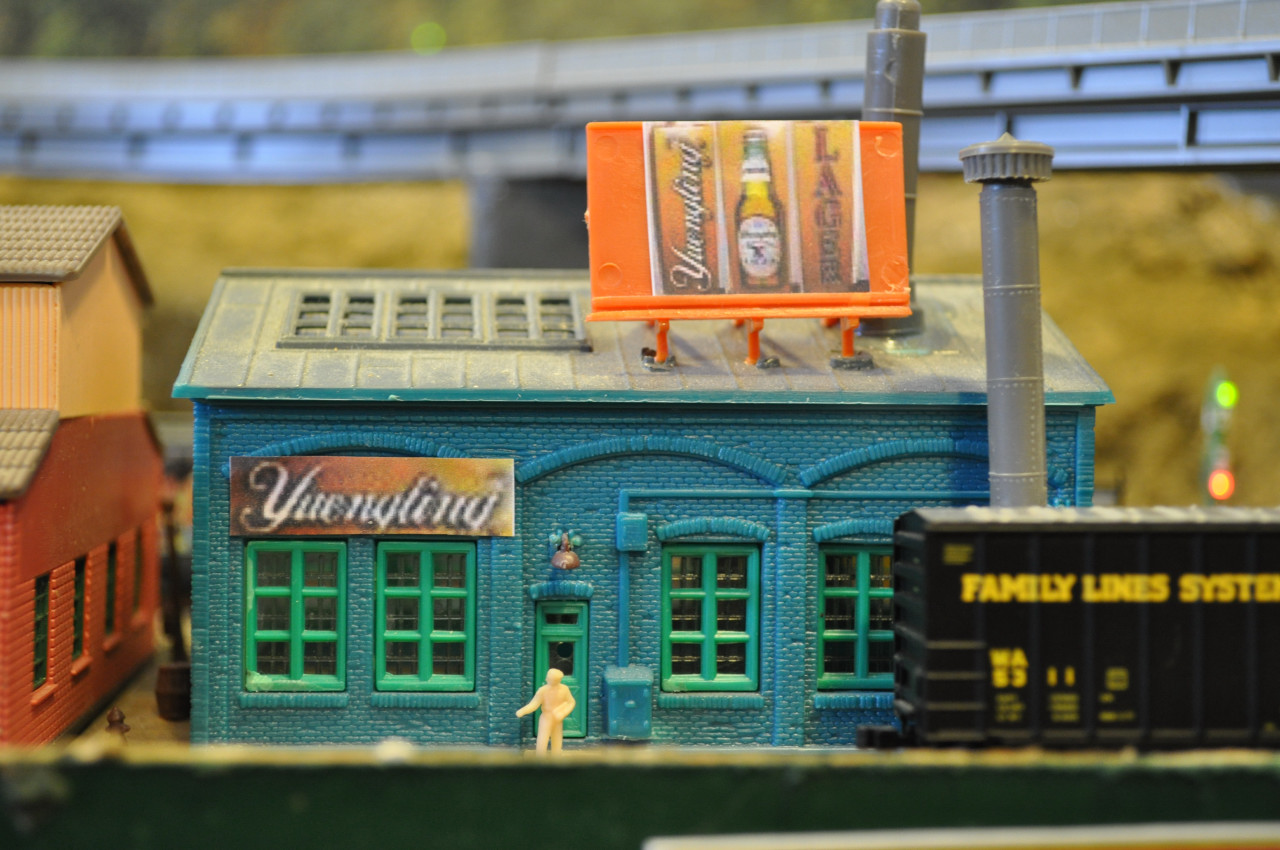 Photo of the rail station nearby the Yuengling Brewery: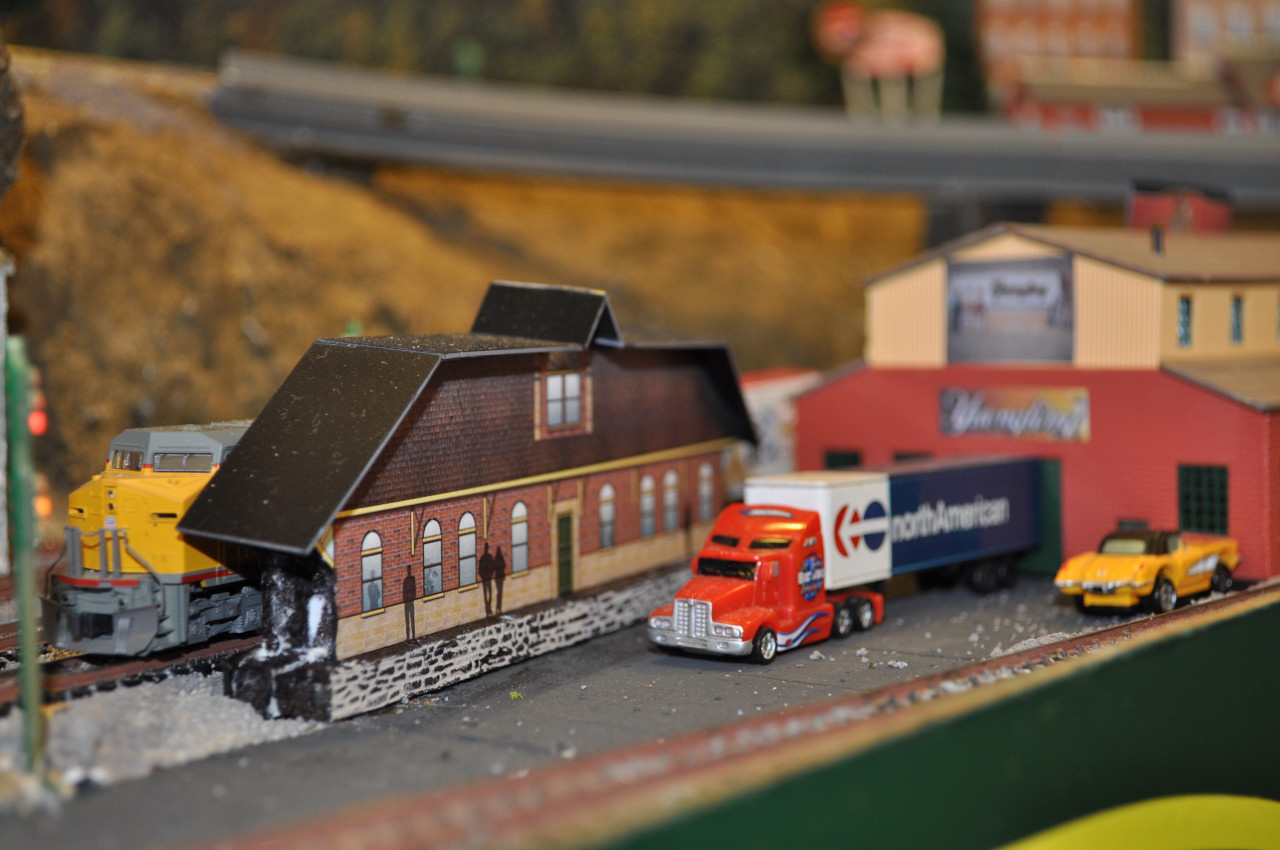 In the early 21st century, Yuengling's opened a brewery in Tampa, Florida.
---
Pennsylvania has produced fabrics and clothing since its establishment.
Scranton was once a leading U.S. producer of silk and other fabrics. The silk was imported.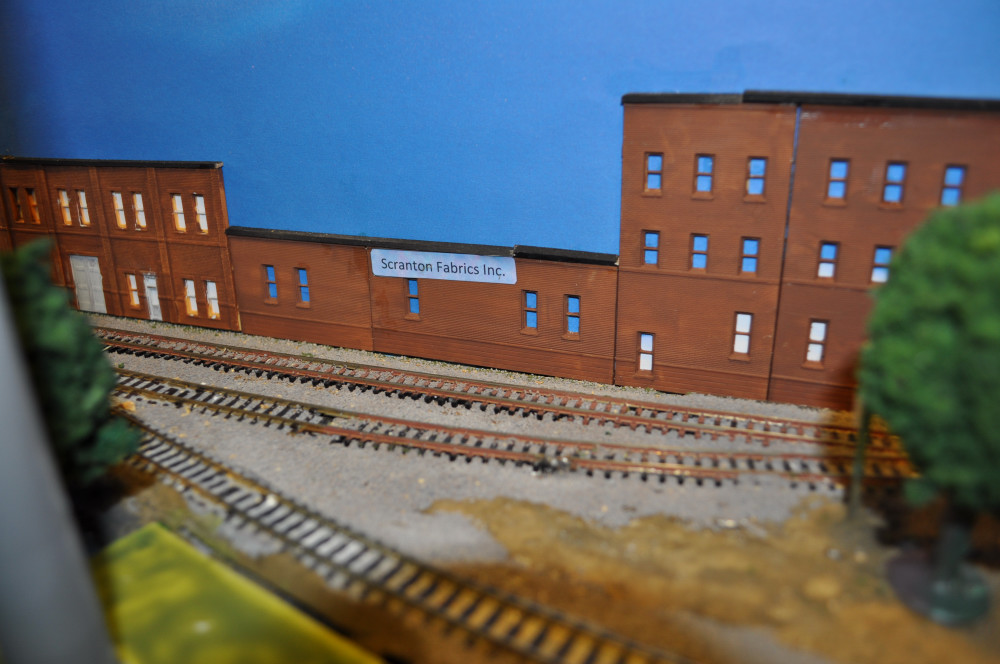 Philadelphia and many of the small and large towns throughout Pennsylvania hosted clothing manufacturers.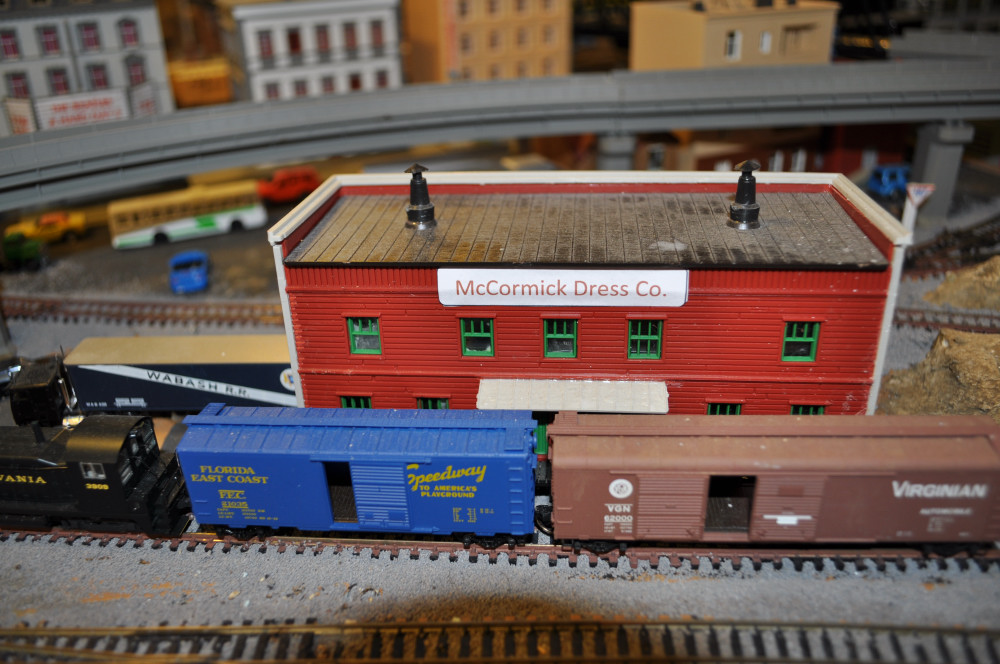 Sauquoit Silk Co in Scranton, PA
---
Pennsylvania ranks among the top 10 states for slaughter in commercial plants for all major categories of livestock.
Pennsylvania ranks second in the nation in the number of small meat processors and has more than 400 federally inspected meat and poultry processors. With over half of the U.S. population located within 300 miles of eastern Pennsylvania, there are many opportunities to grow and expand the meat and poultry processing industry. Because many consumers in the state's metropolitan areas are following the national trend toward buying fresh, locally produced products, Pennsylvania has nine counties listed in the top 100 nationwide that generate direct sales of farm products for human consumption, according to the 2002 U.S. Census of Agriculture.
We model a meat packing plant in Scranton: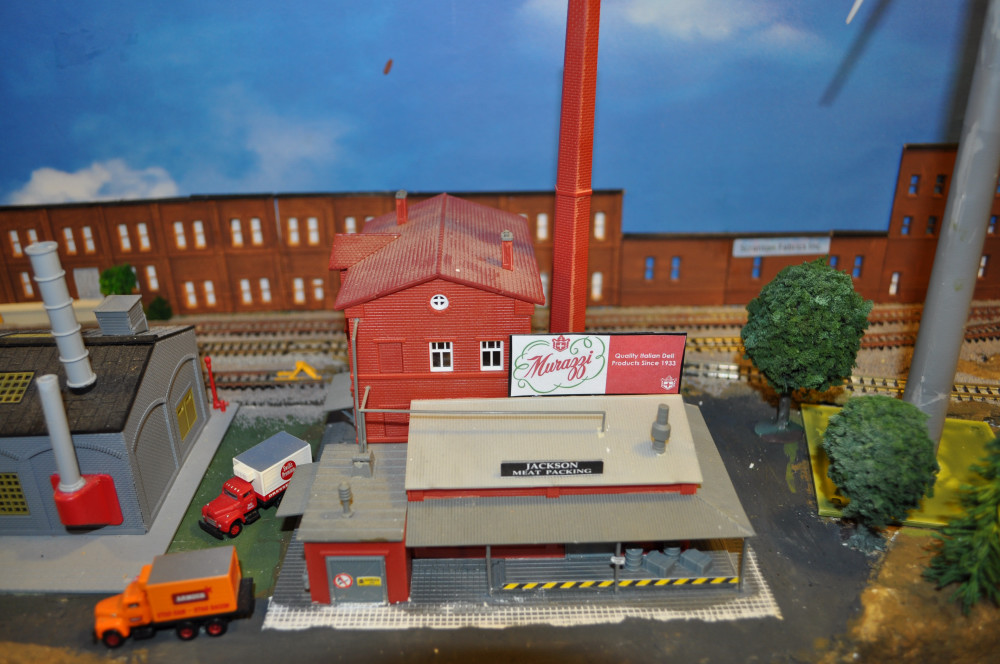 A 100+ year meat packing business in Lancaster:
Another meat processing plant in Reading: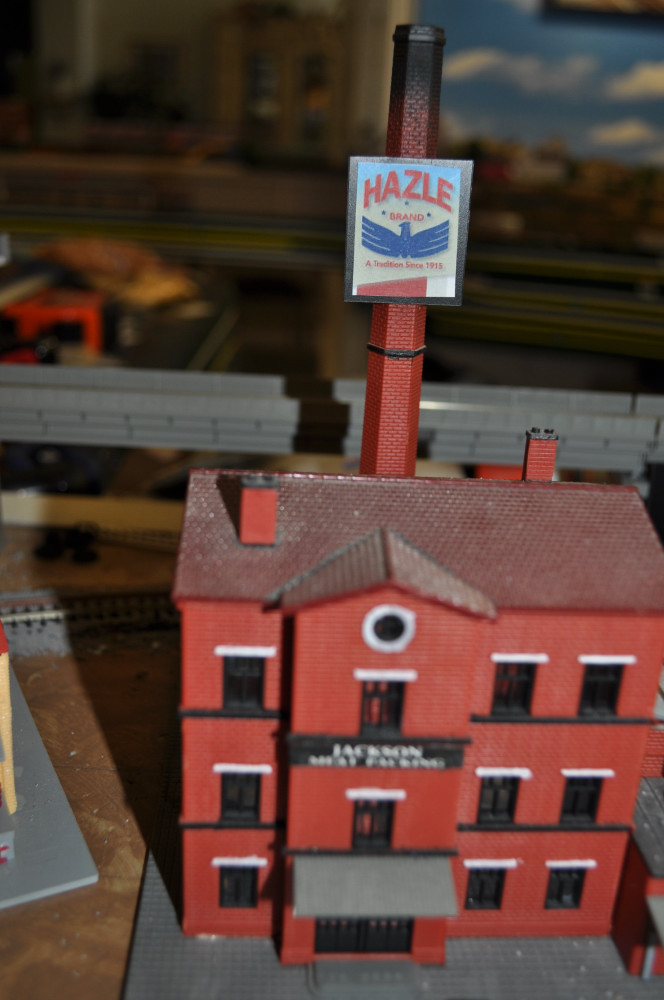 Beside delivery to major stops on the Keystone Division mainline, meat products are exported via refrigerated warehouses and containers at the Philadelphia Container Port: Pennsylvania meat products are distributed to Ohio and places west via the Cleveland interchanges and to New York and New England via the Buffalo Interchange.
---
The Pennsylvania Railroad (PRR) is a fallen flag and was acquired (for modeling purposes!) by the Reading & Chesapeake Railroad (R&C). The R&C operates daily passenger service on the Keystone Division trackage. The PRR's Passenger Rail service lives on as a viable operator under R&C management.
We run East-West and West-East trains daily between Eire and Pottsville with stops in Williamsport, Scranton, Harrisburg, Hazleton, Girardville, Ashland, Lancaster, Philadelphia, Reading, and Allentown.
We run a light rail elevated train between Scranton and Philadelphia and another between Williamsport and Philadelphia.
Much of this mainline as well as locomotives and passenger cars were acquired with the acquisition of the PRR. A short history of PRR passenger service follows below.
The Pennsylvania Railroad (reporting mark PRR) was founded in 1846. Commonly referred to as the "Pennsy", the PRR was headquartered in Philadelphia, Pennsylvania.
The PRR was the largest railroad by traffic and revenue in the U.S. throughout the first two-thirds of the twentieth century and was at one time the largest publicly traded corporation in the world. At its peak, it controlled about 10,000 miles of rail line. During its history, the PRR merged with or had an interest in at least 800 other rail lines and companies. The corporation still holds the record for the longest continuous dividend history: it paid out annual dividends to shareholders for more than 100 years in a row. At one point the budget for the PRR was larger than that of the U.S. government; at its peak it employed about 250,000 workers.
In 1968, the Pennsylvania Railroad merged with its rival, the New York Central Railroad, to form the Penn Central Transportation Company. The Interstate Commerce Commission required that the ailing New York, New Haven and Hartford Railroad be added in 1969. A series of events including inflation, poor management, abnormally harsh weather and the withdrawal of a government-guaranteed $200-million operating loan forced the Penn Central to file for bankruptcy protection on June 21, 1970
Norfolk Southern now (really) owns most of the former Pennsylvania Railroad, including the old Pennsy Main Line across Pennsylvania.
Early History of PRR Passenger Service :
With capital provided in part by the municipal government of Philadelphia, work on the western part of the main line was completed in 1854, and rail service from Philadelphia across the state to Pittsburgh was available. In 1857, the PRR purchased the main line from the State of Pennsylvania. This line is still an important cross-state corridor, carrying Amtrak's Philadelphia to Harrisburg Main Line and the Norfolk Southern Railway's Pittsburgh Subdivision.
In the early 1860s, the PRR gained control of the Northern Central Railway, giving it access to Baltimore, Maryland, along the Susquehanna River via connections at Columbia, Pennsylvania, or Harrisburg.
On December 1, 1871, the PRR leased the United New Jersey Railroad and Canal Company, which included the original Camden and Amboy Railroad from Camden, New Jersey (across the Delaware River from Philadelphia) to South Amboy, New Jersey (across Raritan Bay from New York City), as well as a newer line from Philadelphia to Jersey City, New Jersey, much closer to New York, via Trenton, New Jersey.
The PRR's Baltimore and Potomac Rail Road opened on July 2, 1872, between Baltimore and Washington, D.C. The PRR's New York–Washington trains began using the route the next day. In the early 1880s, the PRR acquired a majority of PW&B Railroad's stock. This action forced the Baltimore and Ohio Railroad (B&O) to build the Baltimore and Philadelphia Railroad to keep its Philadelphia access, where it connected with the Reading Railroad for its competing Royal Blue Line passenger trains to reach New York.
In 1885, the PRR began passenger train service from New York City to Washington with limited stops along the route. This service became known as the "Congressional Limited Express." The service expanded, and by the 1920s, the PRR was operating hourly passenger train service between New York and Washington. In the early 1950s, 18-car stainless steel streamliners were introduced on the Morning Congressional and Afternoon Congressional between New York and Washington, as well as the Senator from Boston to Washington.
On June 15, 1887, passenger service began between New York and Chicago, Illinois as the Pennsylvania Limited. In 1902, the Pennsylvania Limited was replaced by the Pennsylvania Special, which in turn was replaced in 1912 by the Broadway Limited which became the most famous train operated by the Pennsylvania Railroad. This train ran from New York City to Chicago, via Philadelphia, with an additional section between Harrisburg and Washington (later operated as a separate Washington–Chicago train, the Liberty Limited).
In 1916 the PRR began using the slogan Standard Railroad of the World. This meant that it was perceived as the standard to which all other railroads aspired. For a long time this was true. It was the first railroad to completely replace wooden-bodied passenger cars with steel-bodied cars, and the first to introduce the vestibule train. Over its history it led the way in many safety and efficiency improvements. In later years the PRR abandoned the use of the slogan.
---
Steel Production and Distribution
Pennsylvania Steel Manufacturing was a major industry in Pennsylvania 60 years ago. Major centers included Pittsburgh, Bethlehem and Scranton.
Bethlehem Steel distribution facility: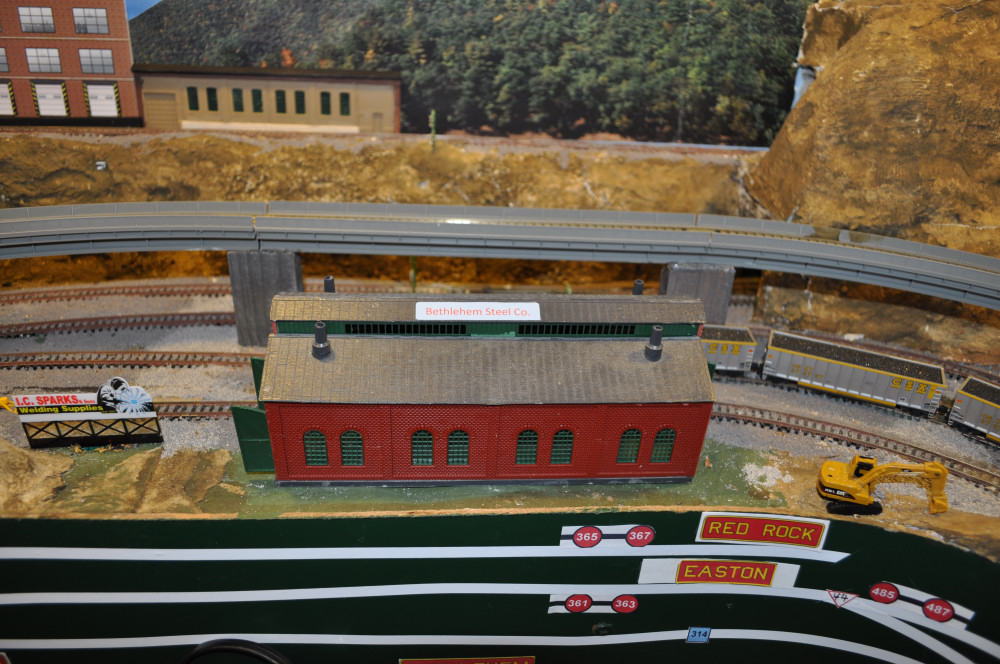 Scranton Steel distribution facility aka Montour Iron Works which produced the 1st T-Rail track in 1848 from steel forged in anthracite coal furnaces: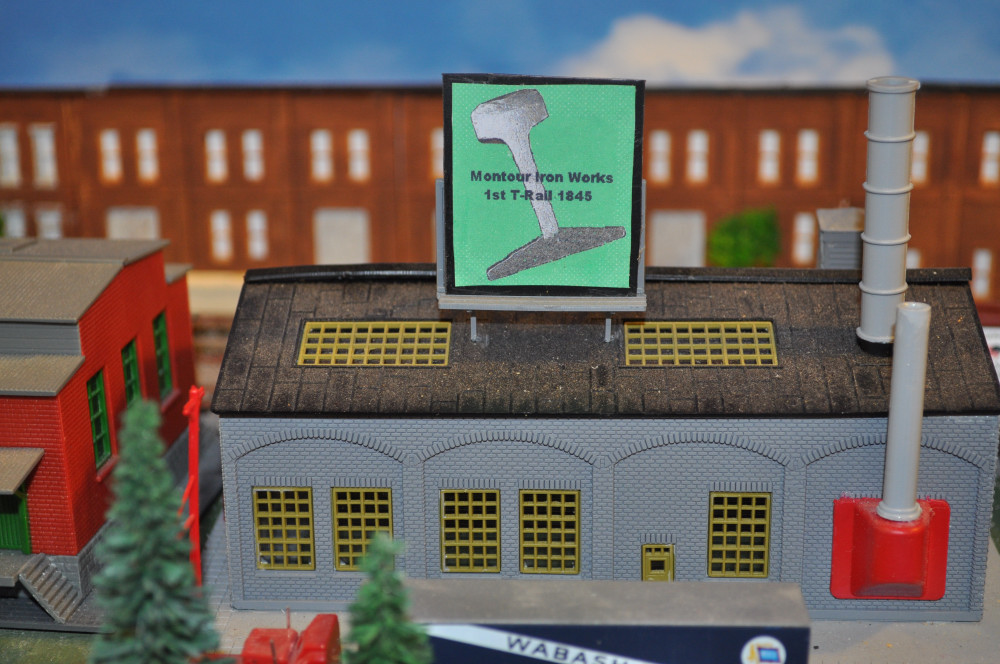 ---
The most important oil well ever drilled was in the middle of quiet farm country in northwestern Pennsylvania in 1859. For this was one of the first successful oil wells that was drilled for the sole purpose of finding oil. Known as the Drake Well, after "Colonel" Edwin Drake, the man responsible for the well, it began an international search for petroleum, and in many ways eventually changed the way we live.
For hundreds of years, people had known about these seeps in western Pennsylvania. In fact, there is strong evidence that Native Americans, at least as far back as 1410 AD, had been harvesting the oil for medicinal purposes by digging small pits around active seeps and lining them with wood. European settlers had for years been skimming the oil from the seeps and using the petroleum as a source of lamp fuel and machinery lubrication.
In the early 1850's, George Bissell, a New York lawyer, conceived a plan to try and produce this oil commercially. Benjamin Silliman Jr, a chemist at Yale University, and one of America's leading chemists, was hired to analyze the properties of the "Seneca Oil" as an illuminant. He determined that the oil could be distilled into several fractions, one of which was a very high quality illuminant. With this positive information, Bissell was able to get together some financial backers, including James Townsend, president of a bank in New Haven, Connecticut, and formed the "Pennsylvania Rock Oil Company".
They hoped that "rock oil" could be recovered from the ground in large enough quantities to be used commercially as a fuel for lamps. Oil had already been used and refined and sold commercially for one of its byproducts: kerosene. What made Bissell something of a visionary was that he would try to extract the rock oil from the ground by drilling, using the same techniques as had been used in salt wells. Bissell was simply looking for a better, more reliable and plentiful source.
Why did Drake choose this spot to drill for oil? Well, the number one reason was the many active oil seeps in the region. As it turns out, there had already been wells drilled that had struck oil in the region. The only problem was, they weren't drilling for oil. Instead, they were looking for salt water or just plain drinking water. When they struck oil, they considered it a nuisance and abandoned the well. At the time, no one really knew what to do with the stuff if they found it.
On August 27, 1859, Drake and Smith drilled to a depth of 21.18 m (69 1/2 feet). It was not until the next morning, on August 28, when the driller, "Uncle Billy" Smith, noticed oil floating in the hole they had pulled the drilling tools from the night before. By today's standards, it was a pretty unremarkable hole, probably producing 20 barrels or less of oil per day.
Almost overnight, the quiet farming region changed in much the same manner as the gold rush towns of the Wild West. The flats in the narrow valley of Oil Creek, averaging only around 330 m (~1000 feet) wide were quickly leased, and hastily constructed derricks erected. Towns sprang up out of nowhere with people coming from all over looking to make their fortunes. This once quiet area suddenly became louder than anyone could have imagined, with steam engines and other types of machinery necessary to run the hundreds of wells that sprang up in the valley in the first couple of years. And the mud was fast becoming legendary. Horses were the main means of transporting machines and oil in these early days. As soon as a trail became too muddy to travel, the trail was simply widened. Soon, the width of the trails stretched from the stream to the foot of the hills, with the entire area having been transformed into mud. Horses, which were worked to beyond exhaustion, would often sink up to their bellies in the stuff.
Still not convinced that the Oil Regions in Pennsylvania were important in the early days of oil? Consider this - Pennsylvania was responsible for 1/2 of the WORLD'S production of oil until the East Texas oil boom of 1901!
Drake Oil Company spur where oil tank cars are filled before departing to the Philadelphia Oil and Gas Port and various industries served by the Keystone Division: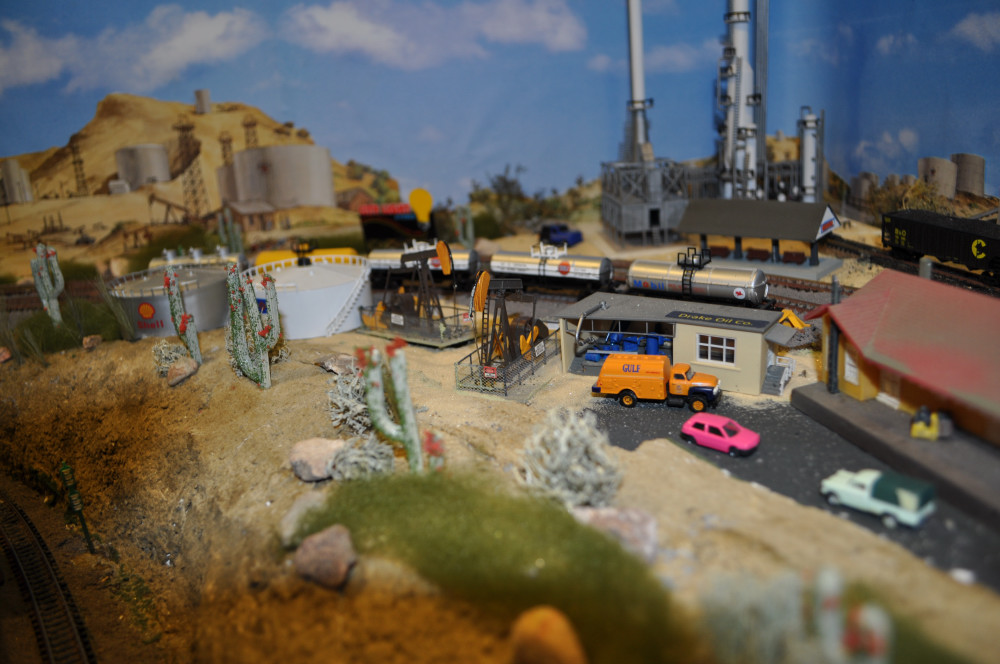 ---
A major power generating company in Pennsylvania is PPL.
PPL, formerly known as PP&L or Pennsylvania Power and Light, is an energy company headquartered in Allentown, Pennsylvania, USA. It currently controls over 11,000 megawatts (MW) of electrical generating capacity in the United States, primarily in Pennsylvania and Montana, and delivers electricity to 4 million customers in Pennsylvania. The majority of PPL's power plants burn coal, oil, or natural gas. PPL also owns peaking plants, which require few operators and have a high profit margin due to their ability to rapidly come online when the price of electricity spikes. PPL's largest plant is the Susquehanna Steam Electric Station, a 2,352 MW nuclear power plant, located on the Susquehanna River seven miles northeast of Berwick, Pennsylvania.
Reddy Kilowatt was the logo for the Pennsylvania Power and Light Company

We model a power plant in north western Pennsylvania near Titusville and deliver coal to it from the Girardville strip mines.
Photo of the Electric Power Generation Plant:
---
There are over 25 large scale perishable food producers in Pennsylvania.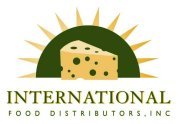 Founded in Philadelphia in 1939, International Food Distributors continues to serve as a Master Importer and Distributor of specialty cheeses and assorted gourmet food items. Our customers range from retailers such as supermarkets and gourmet food shops to a vast network of distributors and other food service vendors serving restaurants, hotels, caterers and institutions
The International Food Distributors facility was replaced by the Archer Daniels Midland (ADM) facility seen below: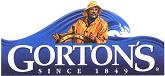 Slade Gorton, whose namesake founded the company that became Gorton's of Gloucester, is one of America's largest importers, distributors and manufacturers of fresh, frozen and premium value-added seafood products. Founded in 1928, they are a privately held, multi-generational family business committed to feeding America with wholesome, nutritious and sustainable foods. They are proud of their 150-year heritage in the seafood industry and passionate about the quality, service and innovation they offer to customers.
Seafood is shipped daily to the docks in Philadelphia. This perishable product is distributed by rail and truck.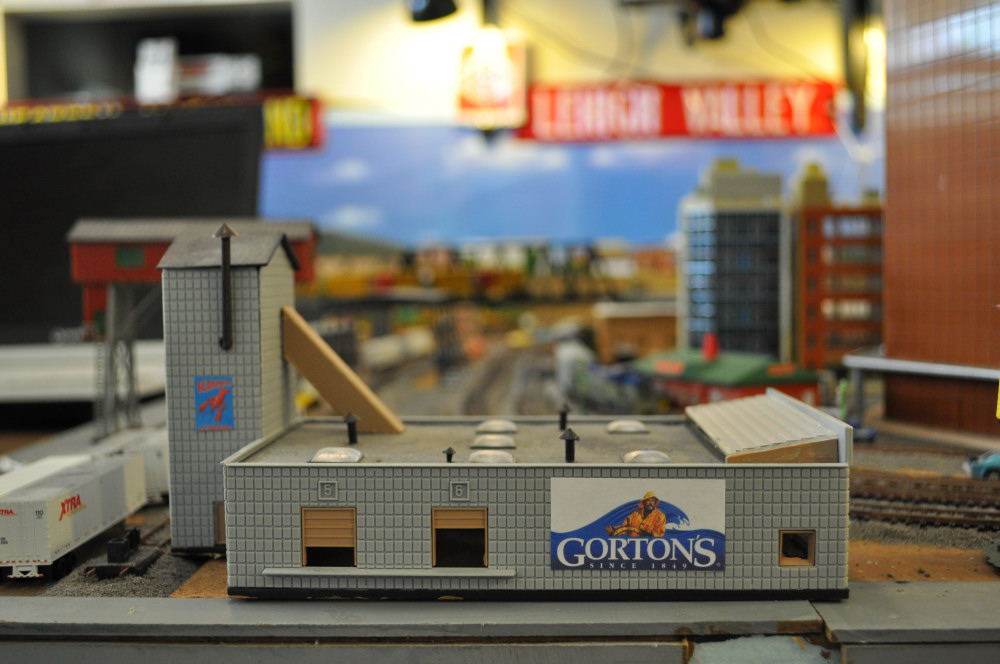 Hanover Foods Corporation is the largest independently-owned food processor in the eastern United States. They produce millions of cases of frozen, canned, refrigerated, fresh, glass-packed, and snack food items. Hanover Foods manufactures some 40 million cases of prepared food a year

Photo of Spring Glen Fresh Foods, a Hanover Foods facility that ships Perishable Foods:

For over 80 years, Hanover Foods Corporation has been an active leader in the growing, processing, packaging, marketing and distribution of an amazing variety of food products. The company's retail products include canned and frozen vegetables and canned soups, baked beans, and bean salads; its foodservice items offer the same, as well as a full line of salty snacks, canned tomato products, creamed chipped beef, and frozen soft pretzels. Hanover's customers consist of businesses in the retail-food, foodservice, private-label, military, club-store, and food manufacturing sectors throughout the US. Its brands include Hanover, Meyers, Mitchell's, and Superfine. The company also owns two factory outlet stores in Pennsylvania, one in Hanover and the other in York.
---
In January 1870, the PRR completed a new grain warehouse north of Market Street in West Philadelphia. PRR had built its Washington Street grain elevator on the Chicago plan of storing different grains together by grade, while the Philadelphia custom was to store each lot separately; the grain warehouse is designed so that each carload may be kept in a separate bin. We model the granary industry using a modern plant and major supplier, ADM. A photo of our model of the modern Market Street grain elevator on NW Track4 is shown here:
Other models on the Keystone Division follow below:
Warehouses in northwest Philadelphia are used by multiple industries on two service tracks. NW Track 2 is on the left. The right NW Track1 services the North Phila Depot and Post Office.
Warehouse on NW Track 3 is the left track shown below. The right NW Track 4 services the granary.
The ABC Warehouse on NW Track2 is shown here:
The LaSalle Warehouse on NW Track 3 is shown here: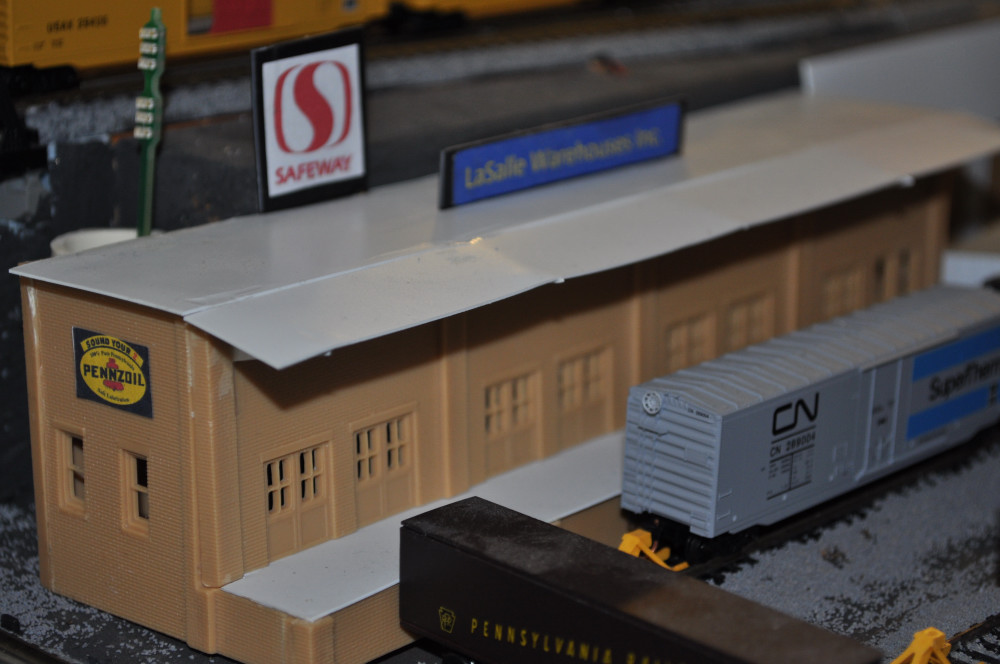 The shared team track, NW Track1, Freight Depot and Warehouse for North Philadelphia is shown here:
The East Williamsport warehouse is shown here:
Scranton warehouses are serviced here:
across from the team track stub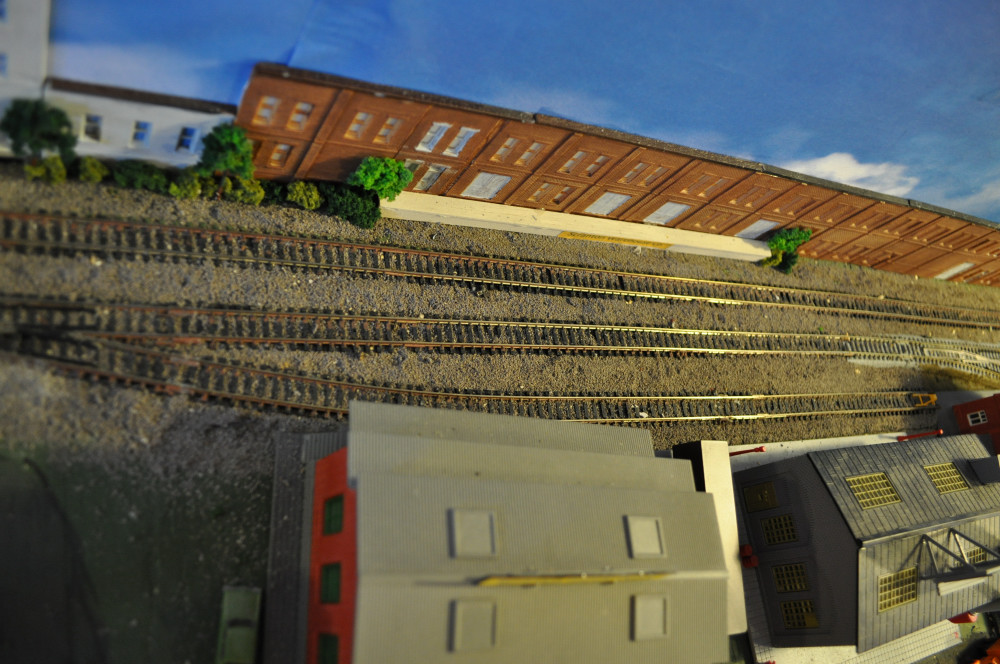 and along the alternate track.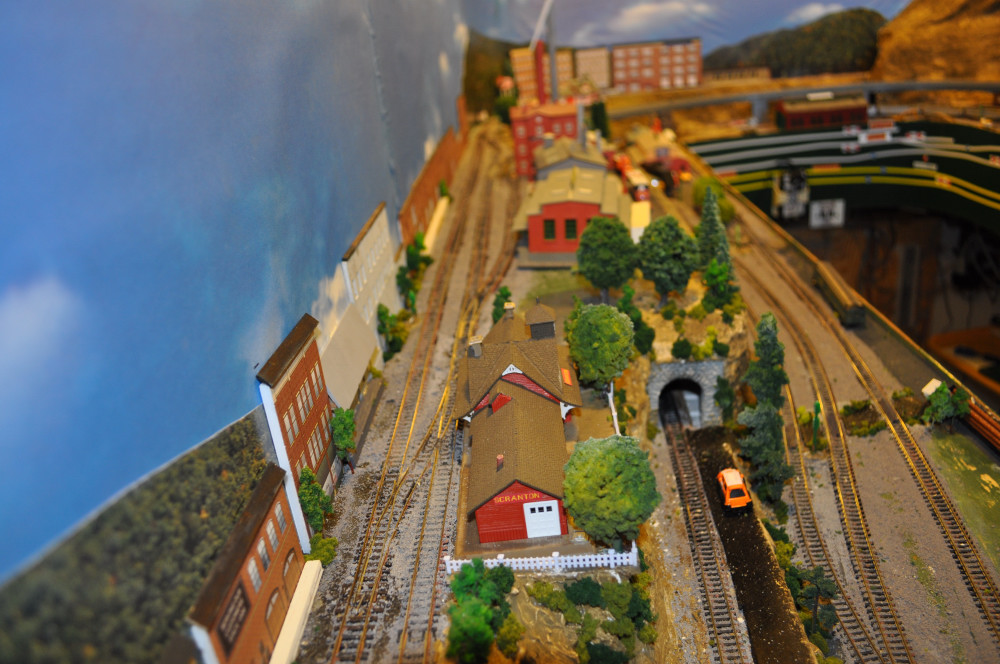 The Tunkhannock warehouses are shown below: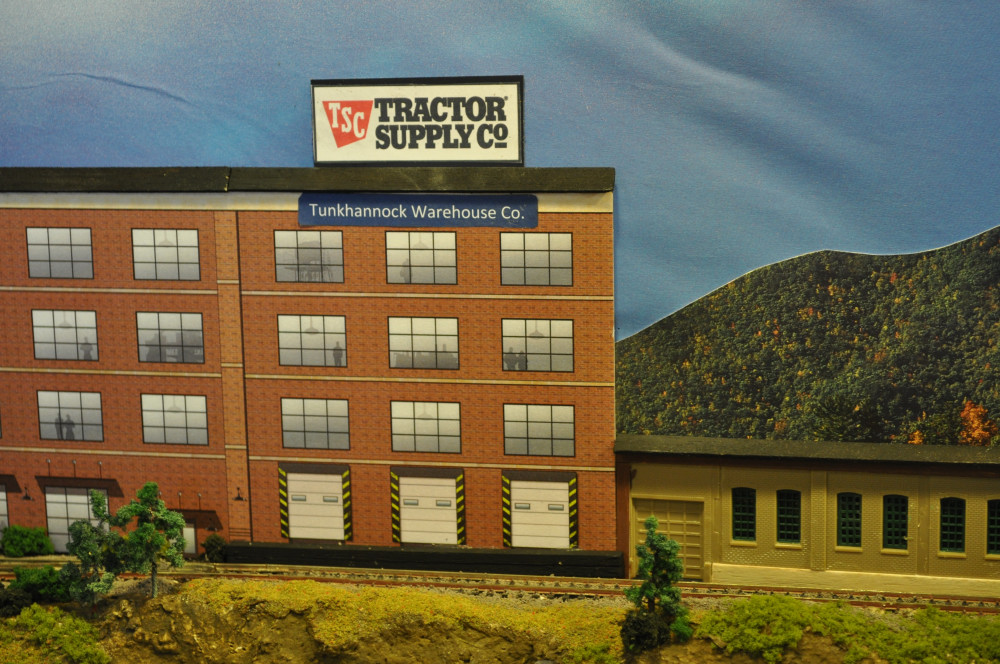 The Hershey Chocolate warehouse is here: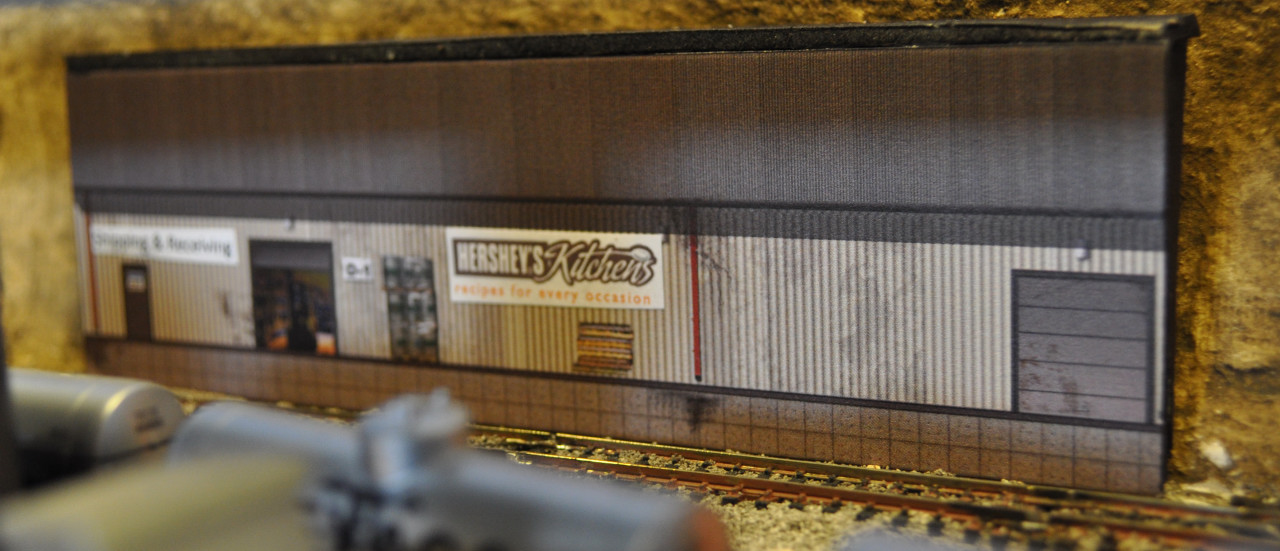 Warehouses are owned or leased by businesses in a variety of industries. We model buyers and sellers of food, clothing, furniture, appliance, electronic, tool, .... products that stage these products in warehouses throughout the regions they serve.
The specific businesses that buy or sell goods requiring railside warehouses are still under development. Examples of businesses using rail warehouse include:
Safeway Distribution Center - in Philadelphia and sourced from Baltimore, MD via Interchange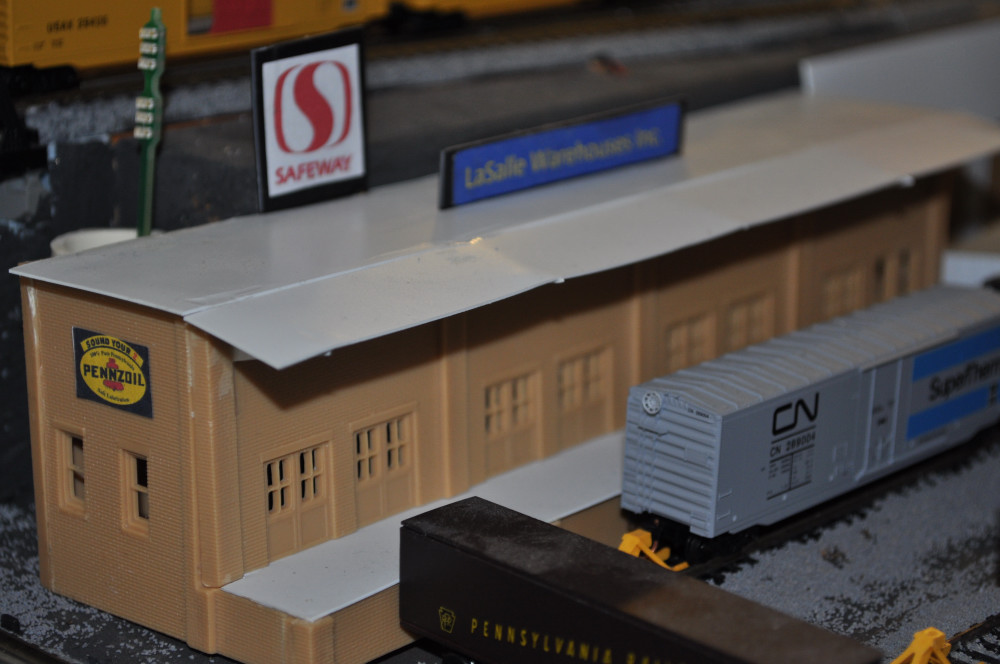 Home Depot Distribution Center - Pittston near Scranton, PA
Sears Distribution Center - Fairless Hills near Philadelphia , PA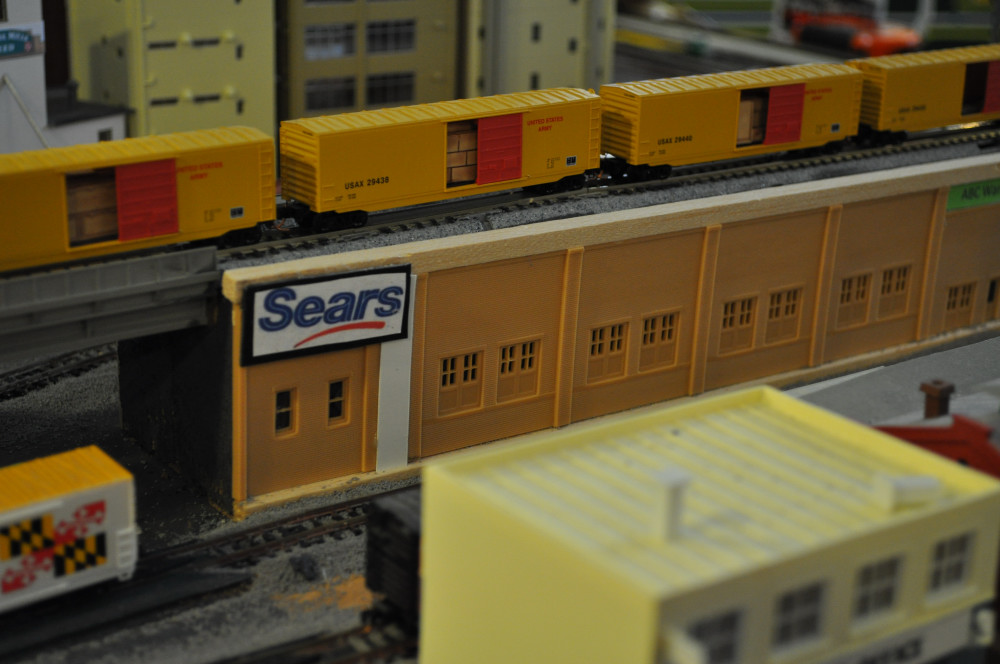 Tractor Supply in Tunkhannock is sourced from Southern States Distribution Center in Richmond, VA via Interchange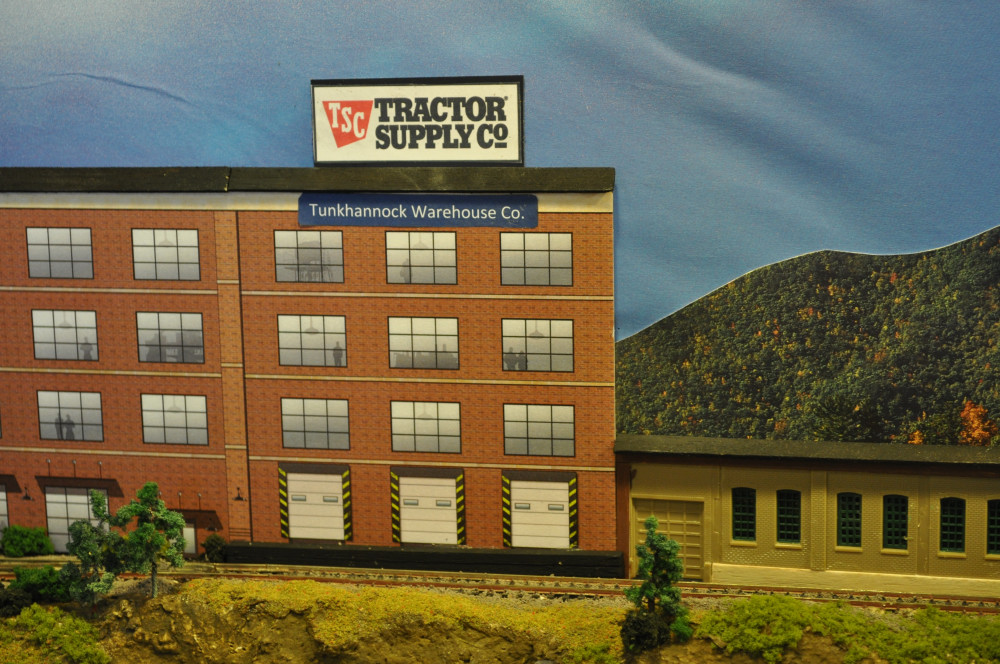 Nepa Carton & Carrier Co., Inc. - Moosic, PA
Quaker Chemical - Conshohocken, PA
Gould Pumps - Ashland, PA ; formerly Goyne Pump Company; now part of ITT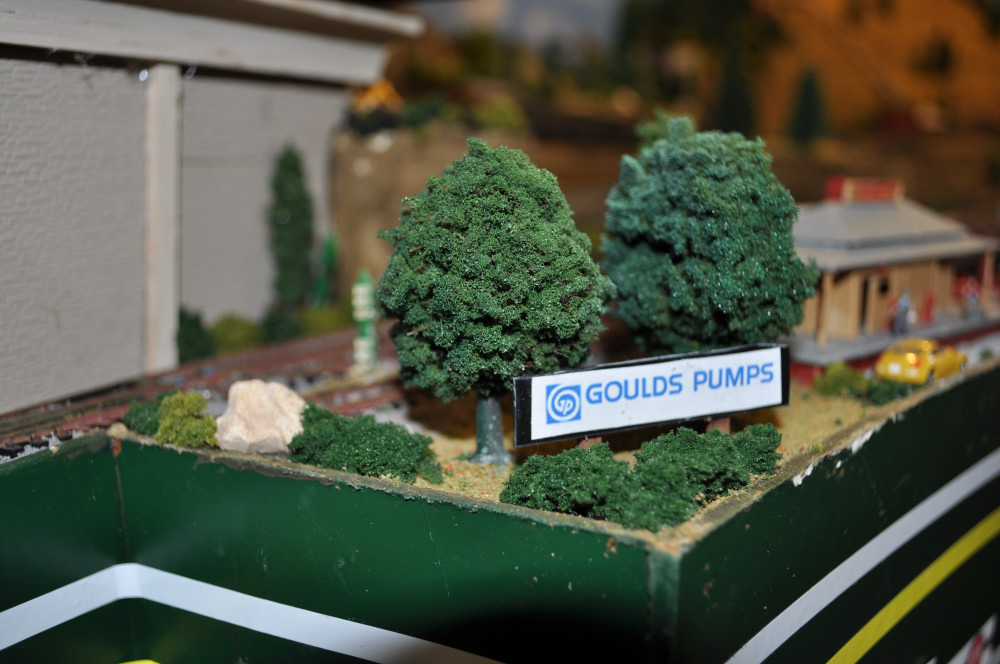 Clover Farms Dairy - Reading, PA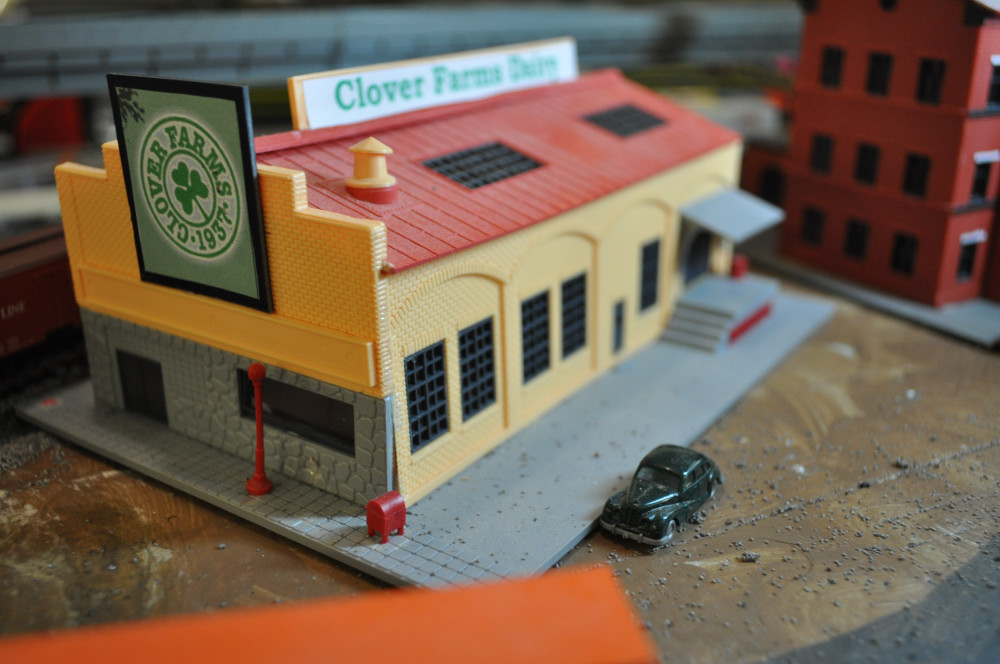 Lowes Regional Distribution Center - Pottsville, PA
Walmart Distribution Center - Woodland near State College between Titusville and Williamsport, PA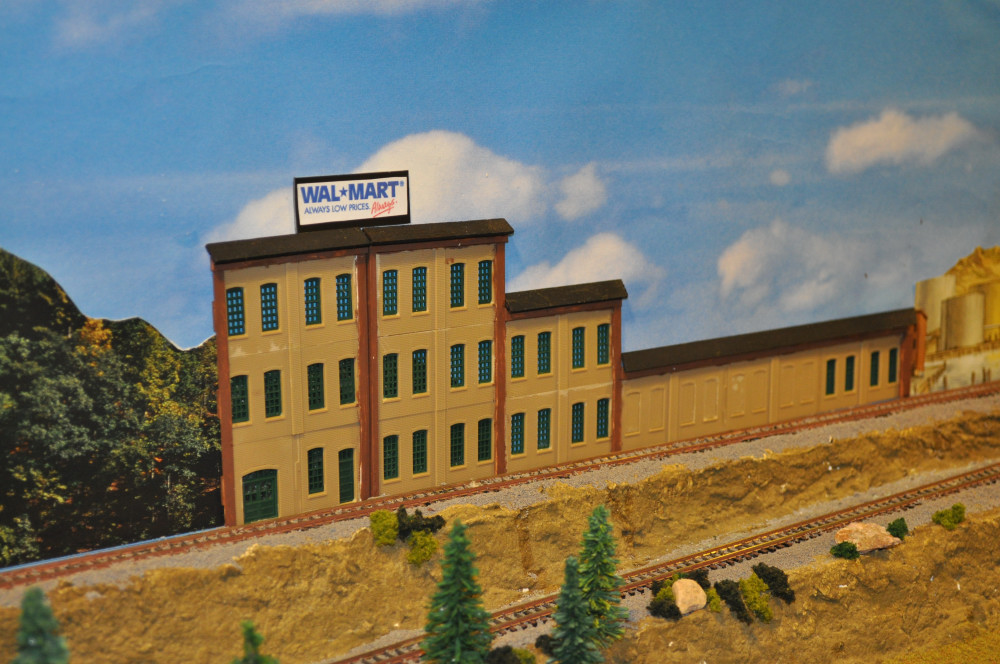 Weis Markets - Milton near Williamsport, PA
Target Distribution Center - Chambersburg near Harrisburg, PA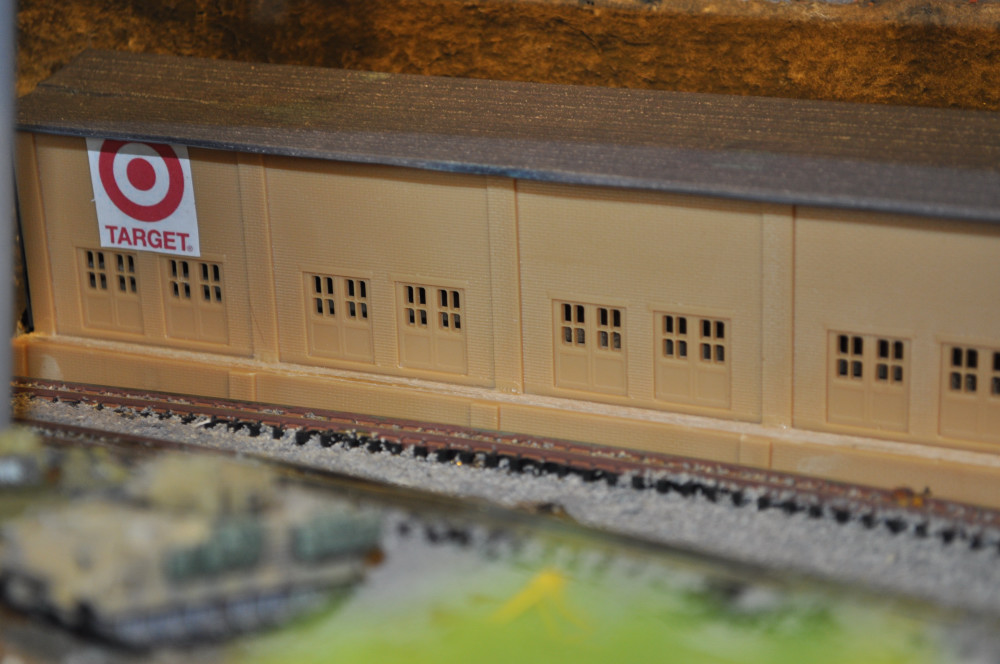 ---
---
Philadelphia Energy Solutions operates the largest crude-by-rail terminal in the U.S. and is largest consumer of North Dakota crude. Capacity is 168,000 barrels a day (2014)